You've been looking forward to girls' night all week, and now it's finally here! But what should you pack in your bag? What are the essentials? Don't worry; we've got you covered. From must-have snacks to the perfect playlist, we've put together a list of everything you need for a night full of fun and laughter. So gather your gal pals, and read on for the ultimate guide to girls' night must-haves! The Perfect Brunch Outfit When it comes to brunch outfits, you want something comfortable and stylish. You don't want to be fussing with your clothes all morning, and...
---
You've probably heard it before: a well-dressed woman is a well-dressed woman. While there's no one "right" wardrobe, there are certain basics every woman should consider as part of her wardrobe. Of course, what you consider basic will vary depending on your lifestyle, body type, and personal style. But we've put together 10 wardrobe essentials we think every woman should have in her closet. From a little black dress to a pair of versatile jeans, these pieces will help you create versatile and stylish outfits for any occasion. So, what are you waiting for? Start shopping for your essentials today!...
---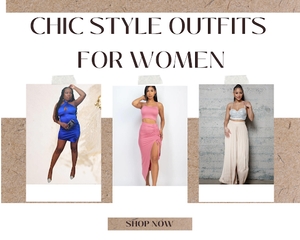 Ways to Dress With Chic Style Outfits Whether you're looking for chic style outfits or just want to make a great impression, there are several ways to dress well. Style is key; women should pay attention to the details. Your hairstyle, for instance, can make a big difference in your overall appearance. Using the proper hairstyle can instantly change your appearance and make your clothes look chic. You can easily create a casual chic style by combining different colors and textures. Try mixing different prints, textures, and colors to create an outfit that looks stylish but is easy to wear...
---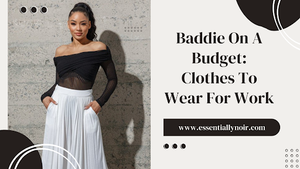 You may quickly develop a fantastic sense of style and dress like an aesthetic baddie if provided with the appropriate fashion advice. Your individuality should appear through the charming and elegant attire you choose to wear. The villains in every story usually look their best and put together gorgeous appearances that blow people away. They put together the ideal wardrobe so they may exude self-assurance and establish trends everyone discusses. The baddie fashion style is unique, innovative, current, adorable, and straightforward. It encompasses footwear, accessories, easy-to-wear yet attractive streetwear, and apparel. Here are some top ideas for baddie casual work...
---
Dates are essential for maintaining passion and intimacy in a relationship. However, it's not as easy as it looks to think of romantic activities to do together or exciting ways to spend date night. We asked professionals for their top dating tips and most exciting date concepts. The two of you need to make time to spend together doing the things you both like. You're emphasizing quality time spent together to foster a deeper connection with your lover. Because of the many stresses in people's lives, it's easy to retreat into one's world of conveniences and avoid leaving the house. ...